Eccles & District Blackball Pool League

Eccles & District Blackball Pool League
News Report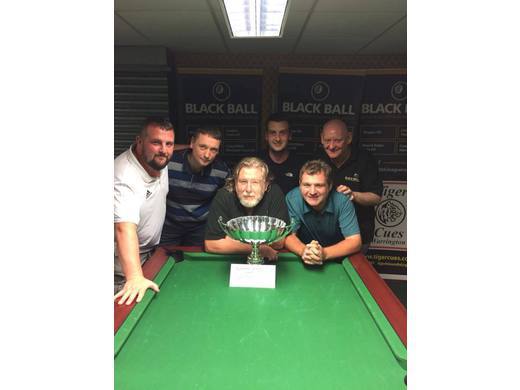 The semi-finals line up was Wangies Warriors v Lyndale Vets & Lyndale Sharks v Welcome Inn. On table 2, Wangies went 2-0 down then knocked out four frames in a row to take the match.
Meanwhile on the main table, Lyndale Sharks went 3-0 down. It looked like it was going to be an easy win for the Welcome lads but the Sharks brought it back to 3-3 with some stunning pool including a fantastic dish by Adam Bright. If you didn't see it, it's worth watching the stream recording just for that. The Welcome took the deciding doubles though to set up a final against Wangies.
The Warriors again went 2-0 down but edged it back to 3-3. Chris Birkhead & Baz Gregory lost in the scotch doubles decider against Dan Singleton and Steve Hunt when Chris knocked the black in. It's never a good way to win a frame let alone a final, but a win is a win. Congratulations to Wangies Warriors who take the silverware and prize money home.
All four teams, and Winton Social club are to be applauded. The whole night was played in great spirits and was thoroughly enjoyable. There was some cracking pool played, we successfully streamed one of the semi-finals and the final and we should definitely consider using Winton Social as a venue again (possible spoiler alert)...
Register here to get emails of latest news and results
Leigh Poynton
Friendly reliable service, all jobs considered. Contact Leigh for a quote.