Eccles & District Blackball Pool Leagues

Eccles & District Blackball Pool Leagues
News Report
Lyndale 4 man TKO Finals
06/04/19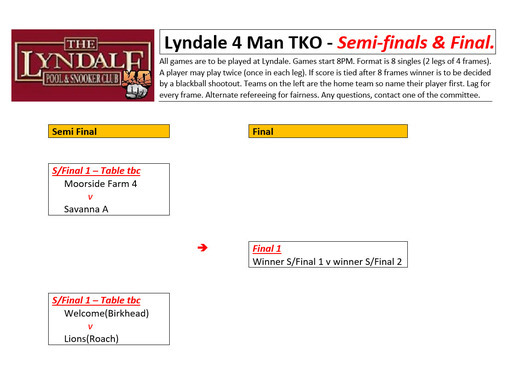 Tuesday sees the Lyndale 4 man Team Knockout played out to a conclusion. As with all competitions it is an 8PM kick off, more so tonight as we have 2 rounds to get through . Who will lift the trophy to be crowned champs...
Moorside Farm 4 or Savanna A

Welcome(Birkhead) or Lions(Roach)
Come and show your support and find out.
Register here to get emails of latest news and results